NuVvaGen's regulatory department is a team of proactive professionals grouped from the desire to protect consumer health, customer expectations by controlling safety and efficacy of the products in areas including Nutraceutical, Food and related health segments. They play a crucial role in assuring that all Nutra, Healthcare products are compliant with regulations governing the industry and are the intermediate connection between the pharmaceutical industries with the worldwide regulatory agencies.
The Regulatory personnel interacts with various internal departments to discuss on ever changing regulations and provide technical advice on strategic, legal and scientific aspects.
Product registration with International and Domestic DRAs, MOHs, DOHs, FDAs etc.
Interaction with regulatory authority during onsite audits, certifications
Preparation, Review and approval of ASMF, DMF, the technical packages, Dossiers
Technical training on current policies and guidelines to the required departments
NuVvaGen interacts with various accreditation and certification bodies and constantly verifies to ensure that product conforms to intended quality requirement. We have in-house Quality testing equipments and Micro Lab for better functioning and in time test reporting.
Corporate Quality Affairs
NuVvaGen's Corporate Quality Assurance department is playing a key role in maintaining the effective quality compliance by staging various cGMP functions through QMS, TQM, training, effective documentation with traceability. NuVvaGen ensures that all functional departments of corporate office and contract manufacturing / testing sites have their operating procedures updated periodically according to the demand of current industry scenario. Adequate software and electronic controls are being implemented to assure the synchronous function of men, material and process flow.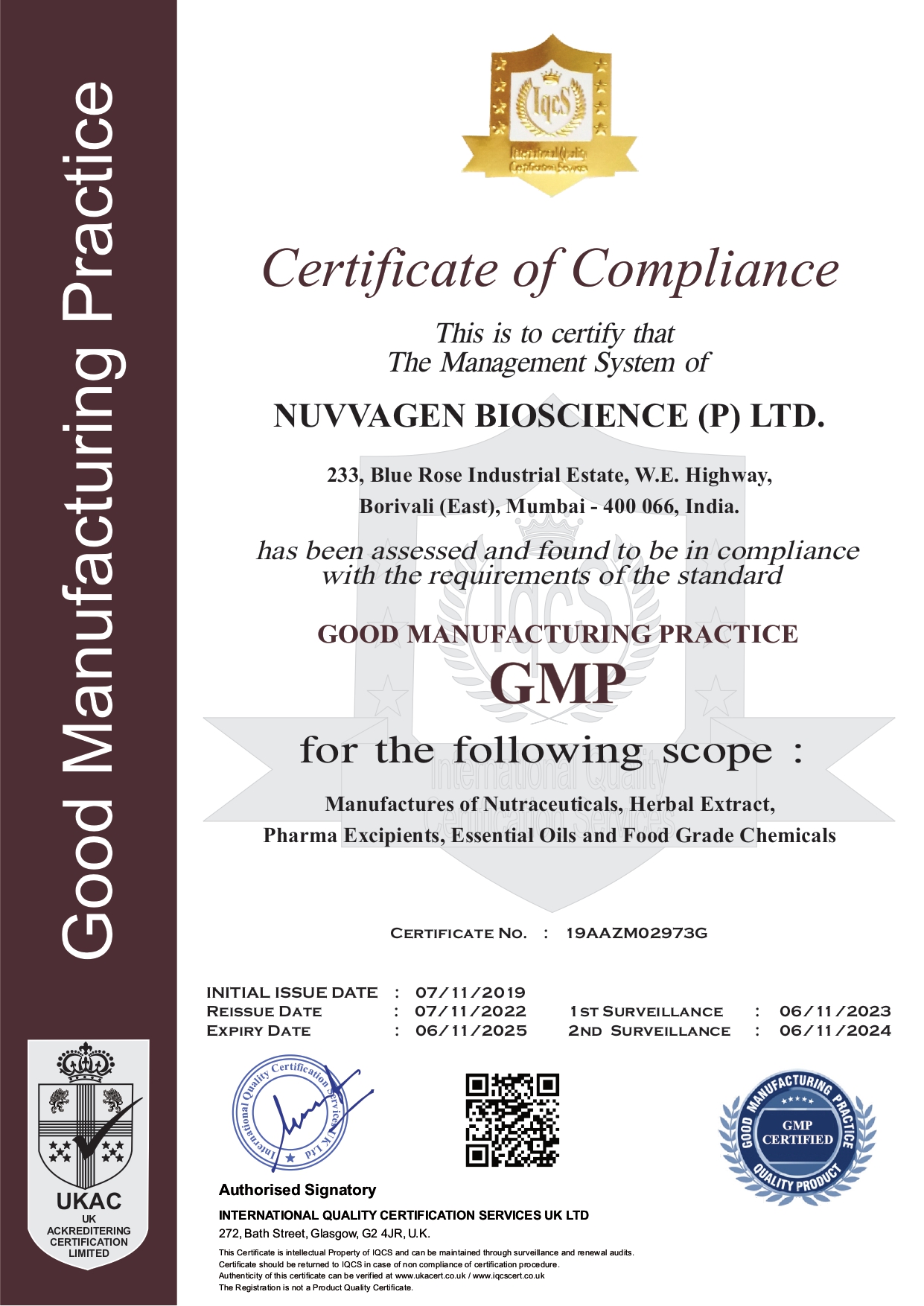 Good Manufacturin
Practice Certificate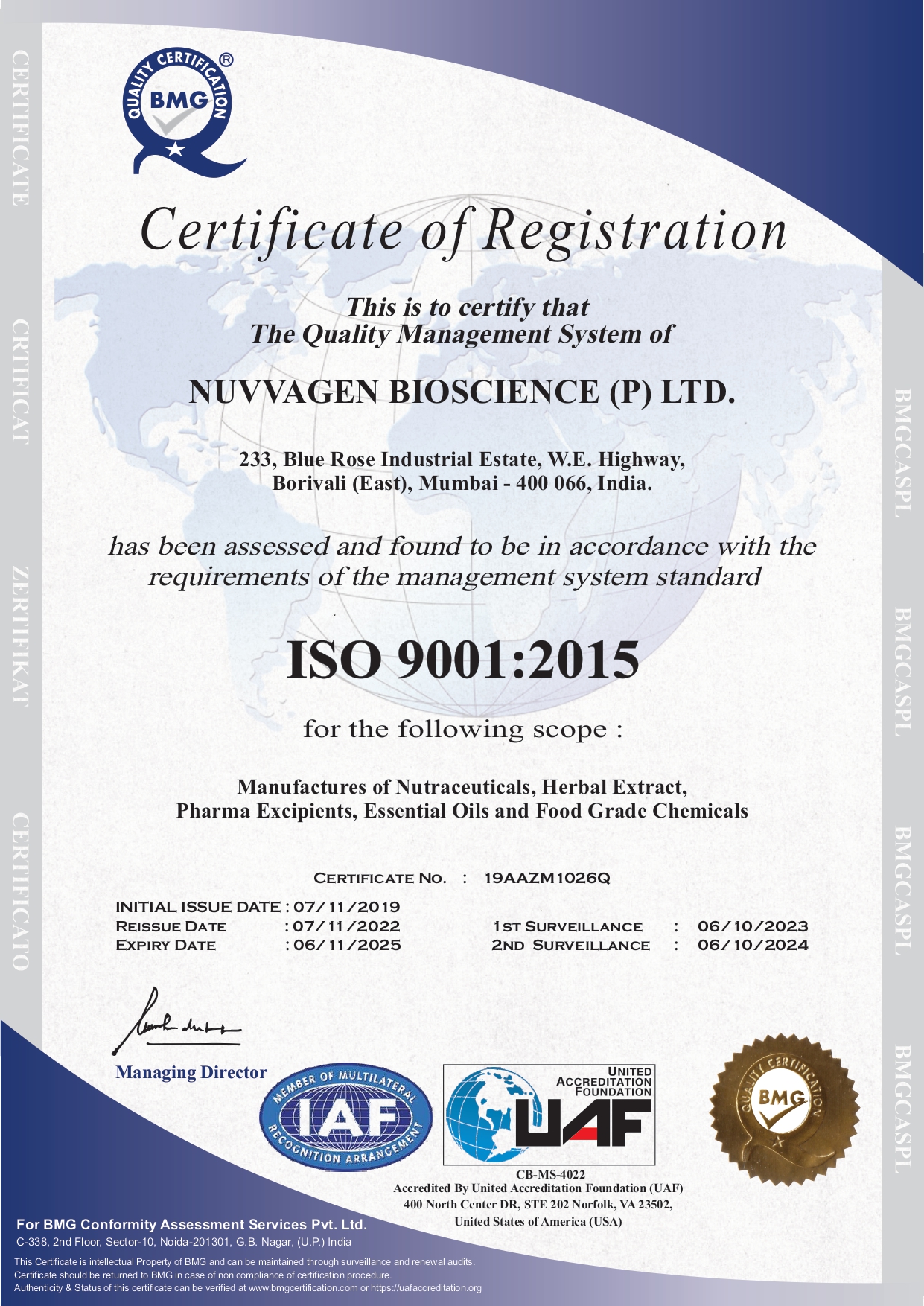 ISO 9001:2015 Certificate
The Quality Management System
The Quality Management System
The Hazard Analysis and
Critical Control Point System